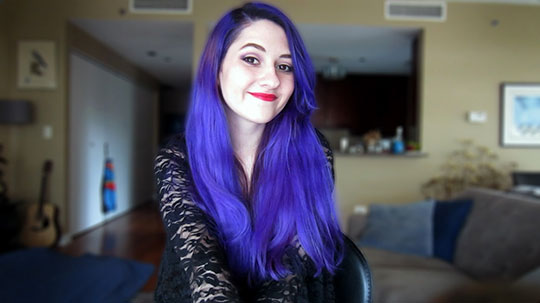 Erika Lynae here! I'm a 23-year-old sex vlogger, blogger, and all-around geek.
I love learning about sex. I love teaching about sex. I hate sexual shame and misinformation.
I've been hosting my YouTube series and blog, The Ins and Outs, since January 2015, covering a range of topics from biology to safer sex to sexuality. My real niche is in sex toys, whether it's educating about toxicity and safety issues or reviewing body-safe dildos and vibrators.
I'm a bisexual babe living in Chicago, IL with my partner and our dog Smudge.
If you want to get in touch, I can be reached through e-mail (erikalynaemail @ gmail.com), Twitter (@Erika_Lynae), Tumblr (theinsandouts), or the contact form below.
If you are a company interested in working with me, please read my Policies page before contacting me.