Fancy some sex toy shopping? Here are my personal favorite shops!
Looking for a good sale? I've got an updated page of those here!
(If you want to support my site, make sure to clear your cookies before clicking to ensure that I get the affiliate commission. Thanks!)
Retailers I Love:

Undoubtedly the coolest place to buy sex toys online, SheVibe's awesome selection, ridiculously low prices, and kickass customer service have earned them my undying love. Their website is a treasure trove of ever-changing sales and wicked artwork, so click the banner above to see what they've got going on right now!

Lovehoney is my favorite international sex toy shop with a pretty sweet return policy. They've got web shops all over the world, so they're great whether you're based in the US, Canada, UK, EU, Australia, or elsewhere! (Note that they do carry some porous/potentially toxic toys, so keep an eye on the material listings while you're shopping).

My local love! If indie, woman-owned, LGBT+ friendly sex shops are your jam, definitely check out Early to Bed. They've got an excellently curated webshop with very fair prices and an incredible brick-and-mortar store here in Chicago. I've been shopping with them in person and online for years — in fact, all of my first sex toys came from Early to Bed!

For Canadian shoppers (or Americans wanting to take advantage of the sweet exchange rate), Come As You Are is a wonderful indie, cooperatively owned sex shop! They're strongly committed to the LGBT+ community, sex toy accessibility (they even co-wrote The Ultimate Guide to Sex and Disability), feminism, and anti-capitalism. They also run one of the only active sex toy recycling programs, which is super fucking cool!

GoodVibes are one of the original body-positive, woman-focused, education-based sex shops. They've been in business since 1977! Even beyond their selection of sex toys (which is great), I could spend hours perusing their sex ed articles and vast selection of books. They've even got an Antique Vibrator Museum!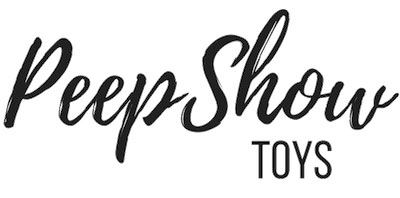 Peepshow Toys are a cute little body-safe sex toy webshop with a fantastically curated selection and admirable philosophy. (Use the code ERIKA for 10% off all purchases!)

Stockroom is the go-to shop for all things kink and BDSM!
Manufacturers I Love:

I cannot overstate my love for Tantus. I love their high quality silicone toys. I love their commitment to education. I love their unwavering support for sex toy reviewers and bloggers. If I could only buy from one dildo manufacturer for the rest of my life, I might just pick Tantus.

Fun Factory could not have chosen a more fitting name for their company. They have have been lovingly crafting colorful, whimsical, innovative, and damn good sex toys for 20 years now. Want a self-thrusting toy? A dildo with jiggle balls in it? A vibrator that's bright green, neon orange, or has a face? Fun Factory has got you covered.

Crystal Delights make some of the most beautiful glass plugs and dildos on the fucking planet. Whether they're topped off with an animal tail or a shiny Swarovski crystal, they're absolutely fucking dazzling.

Searching for strong, rumbly, body-safe vibrators? Look no further than We-Vibe. Their Tango bullet is a legendary powerhouse, and their G-spot rumbling Rave is one of my favorite vibrators of all-time.