As I have for the previous two years, today I'm sharing 10 of the best body-safe, budget-friendly sex toys available in 2017! From vibrators to dildos to plugs, Kegel exercisers, & BDSM gear, there's something here for everyone, all under $30.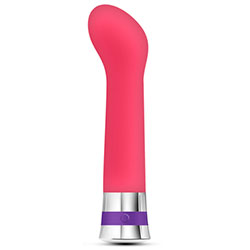 When people ask me what kind of vibrator they should get as their first toy, I always suggest picking something versatile that can be used clitorally, vaginally, and with or without the vibrations turned on. The Blush Aria Hue G perfectly fits that bill. It's a cute, petite vibe with moderate vibrations that even comes in fun, unusual colors like lime green and orange!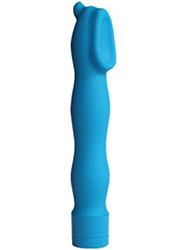 A fantastic external vibe, the Pleasure Works Blue Venus is surprisingly rumbly, with two sides that provide different types of stimulation.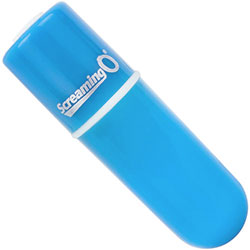 I've got a personal grudge against Screaming O and think they're a shitty and unscrupulous company, but I wanted to include a good bullet vibrator on this list and the Charged Vooom is probably the best one available at this price-point. It's rechargeable, waterproof, has solid vibrations, and is the perfect size to fit in dildo bases/cock rings/harness pockets/wherever else you'd typically stick a bullet.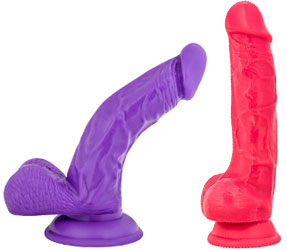 Looking for a realistic silicone suction cup dildo that doesn't break the bank? Blush's Ruse line has two under $30– the Magic Stick and Hypnotize. The silicone on these is moderately firm, making them ideal for pounding on a wall or floor.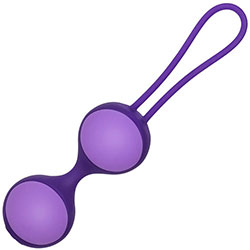 Jopen have knocked it out of the park with their Stella II Kegel balls! They come in two different sizes (regular and mini), each with three different beads (one 30g and two 40g), allowing you to customize the weight to suit your needs. Each bead has a free-moving weighted ball inside of it that rolls around as you move, providing additional stimulation to your Kegel workout.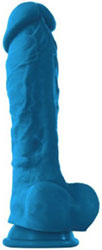 Another great option in the realistic suction cup dildo category is the Colours Soft 5″. Taking the same shapes from their popular Colours Pleasures line, the Colours Soft toys are made from a much softer, squishier silicone that's super fun to squeeze, whether it's with your hand or your pelvic floor muscles.
7. NS Novelties Tail Plugs (Unicorn & Bunny) – $20.00-$26.00 at Peepshow Toys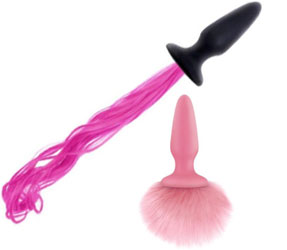 NS Novelties' silicone tail plugs are absolutely adorable! The tails come in both Unicorn and Bunny varieties and are each available in an array of different colors attached to a tapered silicone plug.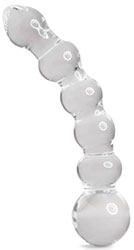 I reviewed the Beaded Sensual Glass Dildo back in 2015, and it's still one of my favorites! The combination of those bulbs and that curved G-spotting head has completely charmed my vagina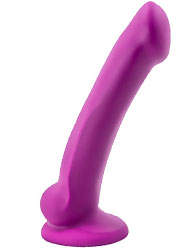 Dual-density silicone dildos are the best of both worlds. They've got a wonderfully soft, squishy outer layer and a firm inner core that keeps them from flopping around. Most popular dual-density brands run pretty expensive, but thankfully Blush's Real Nude line is an exception. The cheapest is the Ergo, a modestly-sized, semi-realistic dildo. I've got a different toy from this line and can confirm that the silicone is extremely squishy and the suction cup is impressively strong!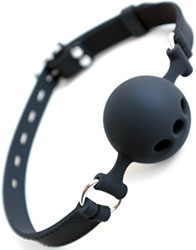 Most inexpensive ball gags are made from unfortunate materials like rubber and PVC (which, on top of tasting bad, are also both porous and potentially toxic). This Stockroom gag, however, is made of silicone so is easily sanitized. It's got an adjustable strap (also silicone instead of leather, making the gag vegan) and three holes in the ball for breathability.
---
So there are 10 more quality sex toys for under $30! Check out my previous Top 10 Sex Toys Under $30 lists for even more! Do you have a favorite I haven't listed? Leave it down in the comments!