What do I think of the toys in We-Vibe's Dreamy Desire Collection? Let's find out!
Where to Buy:
Dreamy Desire Collection
We-Vibe Touch
We-Vibe 4+
Other Toys Mentioned:
We-Vibe Sync
L'amourose Prism V
We-Vibe Rave

It's a We-Vibe party! In this video I am reviewing the two toys that come in their Dreamy Desire Collection, and if you hop over to my blog I've also just posted a review there for the new We-Vibe Wish clitoral vibrator. So if you want to know about any of those toys, never fear, I've got you covered!
This set was sent to me by We-Vibe for review, but as always my opinions are my own.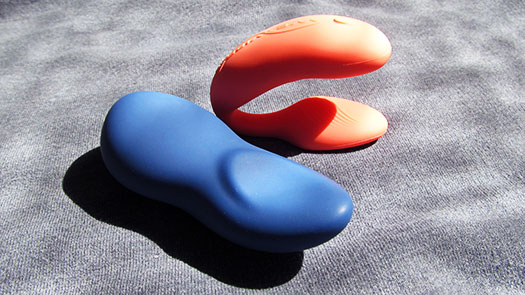 The We-Vibe Dreamy Desire Collection comes with two vibrators: the We-Vibe Touch, a small clit vibe, and the We-Vibe 4+, the brand's namesake wearable vibrator. Both toys can be purchased separately, but the blue and coral colors are exclusive to the set.
It also comes with a small bottle of branded lube, which I chucked pretty much immediately because it contained two of the main ingredients I try to avoid– propylene glycol and glycerin. I'm not going to get into lube ingredients and safety here, but I've got a whole video on that topic that I'll link down in the description if you're interested.
To be honest, the Touch was the primary thing I was interested in from this collection. I've heard really good things about it as a strong, rumbly clit toy, so I was very excited to get my hands on it. And I'm happy to report that it did not disappoint. It's not as strong as some of my favorite insertable vibrators that I use clitorally like the Prism V and Rave, but it's definitely powerful for its size and can get me off no problem.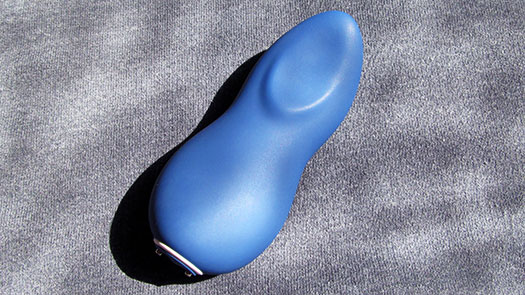 I was initially a little bit worried about that pointed tip because I'm not really a fan of pinpoint clit stimulation — it's often uncomfortable or even painful for me — but luckily the back of the toy still delivers the vibrations really well and has a broader surface area. So that's typically how I use my Touch, and it works just fine for me.
Single-button control interfaces are never my favorite. I don't want to have to click a button a million times to get back to a setting I've passed. Fuck that. The toy also only has four steady vibration settings, while I prefer a wider range from low to high. So it's not perfect, but I can tolerate those faults for a toy that genuinely works well and has quality vibrations.
Overall, I really like this vibrator.
Now, if you've seen my review of the We-Vibe Sync, a newer iteration of We-Vibe's hands-free toys, then you probably already know my opinion on this guy. The We-Vibe 4+ is basically the Sync, minus all of the things I actually liked about the Sync.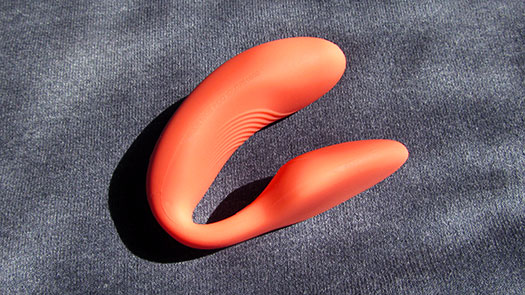 Instead of adjustable hinges for fit and a strong, rumbly external motor, the 4+ is just kind of flexible and has a significantly weaker, buzzier external motor. This means it doesn't stay in my body as well — I can't get up and walk around with it in like I can with the Sync — and it doesn't get me off. So not my favorite of the We-Vibe wearable toys.
Outside of this collection, the brand does seem to be phasing out the 4+ in favor of the Sync, which I think is a good move. They don't even sell the 4+ on its own on their website anymore, though you can still find it at some other retailers.
So, all together, do I recommend the We-Vibe Dreamy Desire Collection? If you really think you'll like both toys in the set, it may be worth the money. But personally, I only get any real use out of one of them, so I would steer you more towards just getting the Touch by itself.
It's a really nice clit vibe, and I've also heard good things about it for penises. Versatile. Rumbly. Good stuff. I'm glad at least one thing in this set worked for me.
What are your thoughts on the Dreamy Desire Collection? Let me know down in the comments.
Thanks for watching, and I'll see you next time!