Tantus sent me an Uncut dildo, and I am SMITTEN!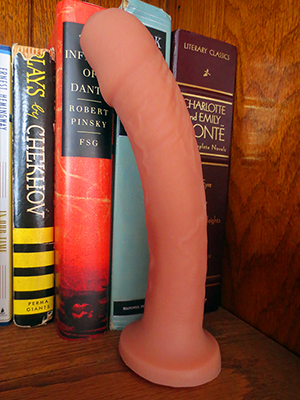 Body-positivity and representation are really important to me, but I feel like they're things that aren't discussed in the sex toy industry as often as they really should be.
Why do the majority of "realistic" toys only come in three colors at most? Why do masturbation sleeve manufacturers seem hell-bent on including as little labia as possible? Why don't seemingly any dildos have a foreskin when ⅔ of the world's real penises do?
Thankfully that last one is finally being addressed, and today I'm going to review the Tantus Uncut #1.
This toy was sent to me by Tantus at my request because I thought it was SO COOL. Their Uncut line aren't the first realistic dildos with foreskin I've ever seen, but they are the first body-safe, non-porous ones.
This one is the Uncut #1, which is the longer and thicker of the two options. It's got a huge 7.45" of insertable length and a medium-to-large diameter of 1.75". The detail on this thing is awesome. This is my first proper realistic dildo from Tantus (not counting my Pack 'n Play No. 2 which is more cutesy and less detailed). The Uncut #1 is a serious cock in every element: Veins. Wrinkles. Skin-textured silicone. Even a faux urethral opening.
Of course, the most notable feature is the foreskin.
The Uncut toys are part of Tantus' dual-density line, so they're delightfully squishy on the outside with a firm inner core. This combination of squish, length, texture, and head shape make this dildo surprisingly versatile.
Its length probably makes it great for anal play, harness use, and folks with reach issues, and it's soft enough that it's not going to be painful if it is inserted too far and bumps up against the cervix. The head is definitely stimulating, but without a drastic curve or super prominent coronal ridge it doesn't end up being an intense G-spotter. The texture is noticeable and pleasant without being abrasive.
This all comes together to make a great everyday dildo for me. You know, sometimes I just want something to thrust with that'll fill me up and stimulate my entire vaginal canal without pummeling my G-spot or getting hooked behind my pubic bone.
I think just about anyone who can accommodate its width will be able to find something to love in the Uncut #1. Though there are a few downsides to this toy that I've noticed. One is that it's top-heavy, so it's never going be able to stand upright by itself. That's not a huge concern for me, but it is a little annoying.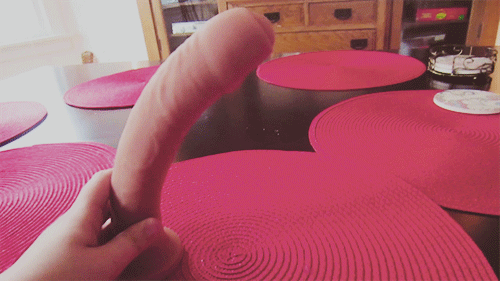 A bigger issue is cleaning. I don't share my toys or use them anally, so my cleaning process is usually just a quick dildo handjob with a bit of soap and water. But with the Uncut #1, cleaning definitely has to be more thorough because all of those little textural details can be really difficult clean out by hand.
I can't even tell you how many times I've washed this thing just for it to dry and reveal more gunk hidden in its crevices. Tantus recommends boiling this toy or sanitizing it in the dishwasher to get the texture completely cleaned out, and that does seem to work better.
Overall, I think this is an excellent toy! The novelty of an uncut dildo is what initially attracted me, but its the stimulation and versatility that make it a staple in my toybox.
What do you all think, either about this specific toy or about diversity of representation in the sex toy industry? Let me know down in the comments!
Thanks for watching, and I'll see you next time!